Design workshop with 4th Culture Ltd on Saturday 11th August 2018
4th Culture Ltd will be holding its Summer workshop on Saturday 11th August 2018 from 2.30 to 5.30pm, where you will be able to make your own simple outfit.
You will have a choice from making:
- a pullover top
- Harem pants
- a circle skirt
You will also receive practical teaching on :
- cutting to size; hand stitching (different methods); machine stitching (how to use a sewing machine and produce high quality clothing); knowledge on how fabrics are made and the best fabric for different items of clothing.
All fabric and equipment will be supplied and are inclusive of the ticket cost of only £30 for a 3 hour session.
We strongly recommend you try out their workshop.
To book your place now, click on the link below:
To find out more about the brand, continue reading:
Come and Join our creative and insightful 4th culture workshop. What to expect on the day: Each attendee will be making a simple outfit (choice of pullover top/harem pants/circle skirt) You will ...
https://www.eventbrite.co.uk/e/4th-culture-design-workshop-tickets-48279570495
About the brand 4th Culture Ltd
The clothing brand capitalises on the creativity of two beautiful ladies: Funke Alabi and Deyon King, who are on a mission to revamp the concept of luxurywear. Both stylists, tailors and designers, they are determined to build a business relying on a model which is not based on the pursuit of profit at all cost. Using textile of prime quality, paying an honest wage to those woking for them, training, raising and recruiting grassroot people to broaden their expertise and develop the brand are all key elements of their business concept. They have therefore opted out of mass producing to ensure the highest quality and finish.
Their passion is to respect and bring out the individuality of the wearer: their culture, their heritage and their style without her being objectified. In essence, 4th Culture Ltd is a counter-culture to High Street Fashion retail, objectifying women with offering less and less to wear.
Here is what the founders had to say: "We wanted clothes to relax in and feel original and sophisticated. We also felt that every culture has got something to say about society that is worth listening to. We looked at the heritage we wanted to draw upon: African, Asian, Arab and restyled the garments. Through a conversation with another woman, we also came to realise that these heritages also represent the majority of the people on planet Earth, hence our slogan "we are the ethnic majority".
To visit their website, discover their garments and access their online shopping platforms, click links below: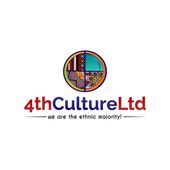 4th Culture is ....a dash of panache We're a partnership of family members who love each other fiercely, and love the Lord God even more. Our senses have been blended by shapes, scents and colours ...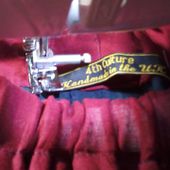 womenswear. ethical. acculturated. relaxed. by 4thCultureLtd
You searched for: 4thCultureLtd! Discover the unique items that 4thCultureLtd creates. At Etsy, we pride ourselves on our global community of sellers. Each Etsy seller helps contribute to a global ...
4th Culture Ltd (@fourthcultureltd) * Instagram photos and videos
80 Followers, 109 Following, 4 Posts - See Instagram photos and videos from 4th Culture Ltd (@fourthcultureltd)
Pour être informé des derniers articles, inscrivez vous :