Mic Assassin, Back to my 1st Love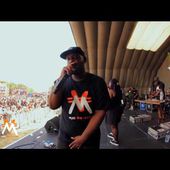 Mic Assassin - Lewisham People's Day 2018 - #BackToTheRawness Live
Mic Assassin - Lewisham People's Day 2018 - #BackToTheRawness Live * I had some issues with sound , My apologies * My first performance in 9 years , feels good to be back on stage doing what I love!
We interviewed Mic Assassin at Lewisham People's Day 2018
After a full on career in music, on the UK hip hop scene, touring, owning his own record label at age 18 and producing mixtapes, Mic Assassin decided, in 2007, to start a new career in videowork.
He launched his own video production company and channelled his creativity in producing visual content in the place of creating music. Slightly desillusioned with the music industry at that time which was part of his life since age 9, this new discipline allowed him to meet new people from different industries and walks of life. It also was a lucrative industry which gave Mic Assassin a break from relentlessly working underground selling 1000s of CDs, over the years, hand to hand.
However, in 2015, Mic Assassin got his spark back again as if guided by a higher power. Everything pointing him back to resuming music full time, creating, performing and touring. He produced and directed a 70s parody clip on his song "perspective". See extracts below in Mic Assassin's documentary
Continue reading below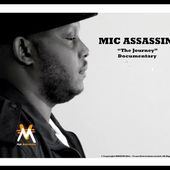 Mic Assassin - The Journey - Documentary / EPK
We went deep in the archives for this it's been a year in the making. It shows parts of my music journey from the age of 14 to present. From Rap Battles, Live Performances, Cyphers around the world
Since, Mic Assassin is ready to take up music again. He wants it to be fun as he realised that music in his life is better than not doing it and he wants to keep consistent with it. Music has changed though; he is fully aware of it and committed to finding that new sound that best expresses who he is as an artist, a creative and a lyricist. Mic Assassin is also putting an ensemble of musicians together to tour, more shows are coming in November and December, as well as releasing online creative work.
To all of you reading, Mic Assassin's final word to you is "I hope you are pushing your dreams and true to yourselves, living to the best of yourselves"
As his own lyrics declare " You came from a long line, strong line of kings..."
Never forget where you come from, sky is the limit peeps!!!
Pour être informé des derniers articles, inscrivez vous :