Deyon King, a Caribbean lady with a creative knack!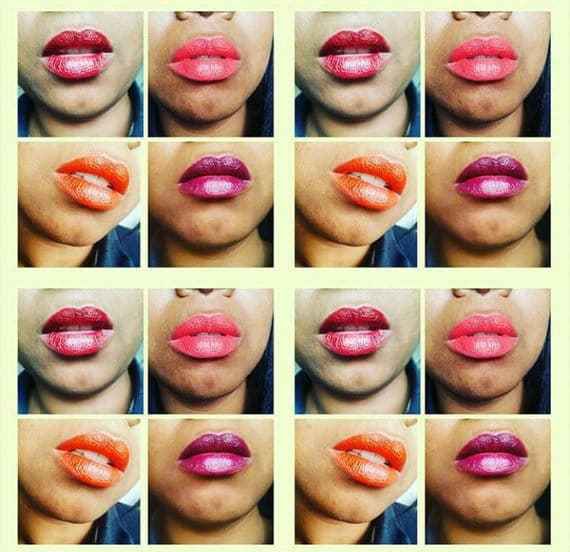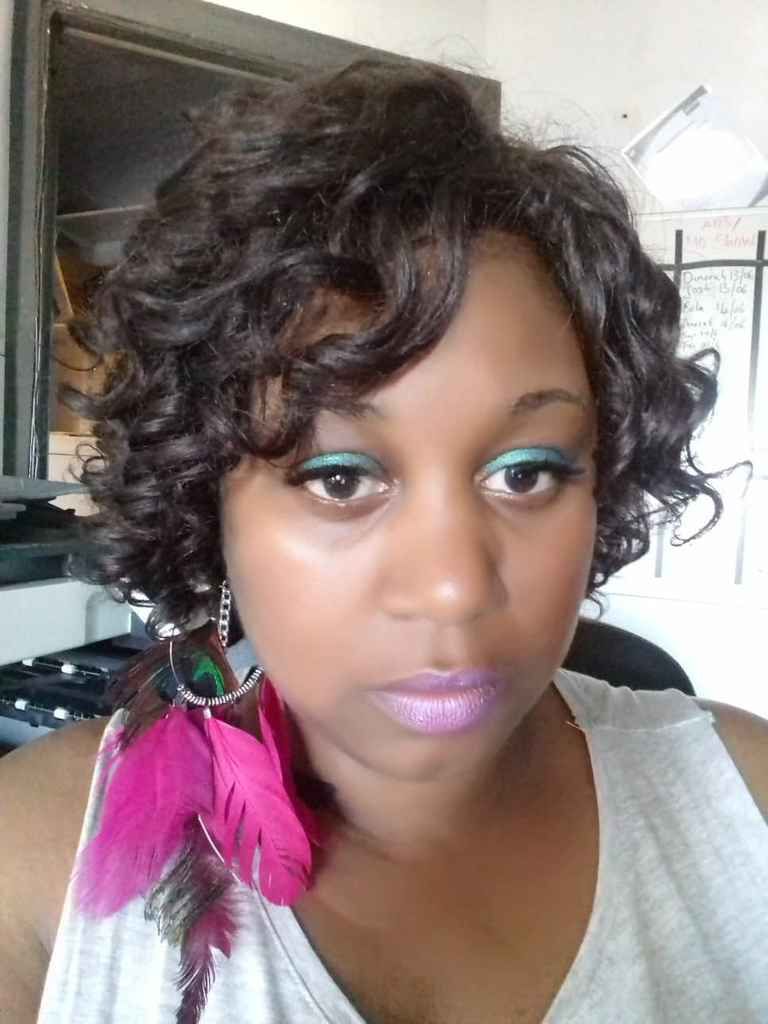 FRUITSOFLOVE selection of handmade lipsticks at the top; at the bottom Deyon King wearing her own makeup
I've had the pleasure to meet Deyon King, an amazing and talented creative wearing so many different hats. From taking on the role of a cosmetic chemist, creating her own line of handmade natural makeup "Fruitsoflove" to styling and designing clothes using Ankara fabric, as well as accessories such as earring, bows and handbags, the list is endless. [She can also sing]......
Deyon would say of herself: "I've always been quite a creative type of person. People would come to me with broken bits of watches and earringS that are falling apart and ask what I could you do with it. I've always had a creative nack, gifted by God I would call it".
See pics below and Etsy site link to purchase fruitsoflove items: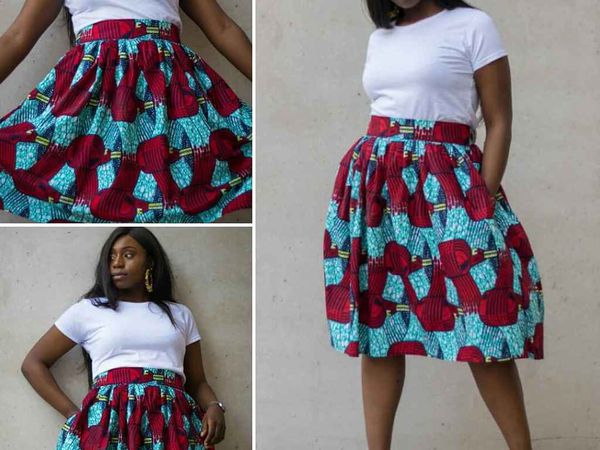 A selection of bows on the left, top and earrings in the middle with green lipstick worn by myself, circle ankara skirt on the right
Vous cherchez l'article fruitsoflove parfait ? Parcourez Etsy pour trouver des articles uniques et faits main en lien avec fruitsoflove, directement auprès de nos vendeurs.
Buy your fruitsoflove products now!
But that's not all. Deyon has a beautiful way of passing on knowledge. For instance, she is amazing at styling hair. I needed a hairstyle and within seconds by looking at my face, traits and outfit, she could picture exactly what would suit and the lipstick I would sport out. However, the ones appointed to do my haire were her daughters.
Deyon herself would say that her earliest memories of doing hair was between the ages of 8 to 12 where she would take on the task of doing her cousins' hairs, hairstyles, her mum's friends children and even my mum's friends themselves. She learnt herself from her mum and aunties who would be standing in the family living room with a girlfriend seating on a chair in the middle and they'll get busy styling their friend's hair. "In Caribbean culture, it is quite traditional and natural for the eldest to take care of the youngest hair and a way of making some money by doing hair braiding. I would have a doll that I would practise my braiding skills and cornrows on and be corrected by my auntie. I learnt by watching"
It is therefore not in the least surprising that her daughters, Syrenity and Sakura, have taken it on too.
"Now my kids have got this love for doing hair. They do the same thing with their dollies, try to braid the hair and single plats. They are amazing at single plating and I teach them different techniques as time allows".
You can see them below and the result of course of hair and make up.
We trust that Deyon King, her daughters and her brand will keep on unlocking their creativity. Long life to fruitsoflovve!!!
Pour être informé des derniers articles, inscrivez vous :