ADX 2018 WORKSHOPS THIS WEEKEND AT MORLEY COLLEGE STOCKWELL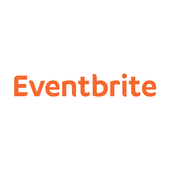 Feel the rhythm productions - Non-Profit Organisation Feel the Rhythm productions promotes African and African inspired dance by organizing workshops in London with talented dancers.
https://www.eventbrite.co.uk/o/feel-the-rhythm-productions-4440192289
Book your tickets for this weekend's workshops
It was a brilliant stage performance showcasing newer local talents and established teachers, masters and choreographers, boasting a variety of African inspired music and genres.
We also discovered the Congolese Band Soukous Koumbele who performed during the film tribute to dancer Lolita Badindamana, who was a popular Congolese artist, dancer, musician who passed away this year and Carolyn Lilly's friend, the funder of ADX. Playing a number of instruments such as the Conga, they got everyone off their seats.
Out of a number of choreographers and dancers, we spoke to Noire on the night, who choreographed a piece interpreted by 3 dancers "the Market Place" to credit African women who tirelessly sell their goods at the market to feed their families.
Adriano Oliviera from Bahia teaches Afro Fusion which is a blend of Brazilian and West African Contemporary Dance with dynamic movements, connecting energies with less focus on techniques as understood in classical terms.
Demba, namely Dembis Thioung, a professional percussionist who plays a number of traditional instruments such as the dundun, accompanied "Les Femmes Africaines"
We also spoke to Ajani who prepared a free style of mix contemporary styles and Homebros who choreographed solo a piece called "Feeling First" and specialises in Afro Dance such As Azonto and Afro House.
Watch out for these talented artists and be sure to meet them in person this weekend!!!!
Pour être informé des derniers articles, inscrivez vous :