Des afro-descendants parcoureront Londres - Paris en vélo en 3 jours pour une collecte de fonds pour leur association Origin
Au départ de Londres Stockwell vendredi 31 mai 2019, 10 bénévoles de l'association panafricaine 'Origin', qui travaille avec des groupes de jeunes afro-caribéens et leurs parents chaque année pour une préparation à un rite de passage basé sur les traditions africaines afin de guider les adolescents de l'enfance au passage à la vie adulte, parcoureront plus de 300km en vélo jusqu'à Paris, entrainés par leur capitaine Adisa Stephen-Ezeocha.
Pablo Reid et deux autres collègues fondèrent il y a 20 ans Origin, désillusionnés par les contraintes du travail social avec les jeunes, oeuvrant trop souvent en isolation de leurs familles. Le programme permet d'équiper parents et enfants à transcender les barrières mentales et psychologiques dressées par leur propre éducation ou leur environnement et à s'engager positivement à contribuer à l'essor de leurs communautés. Pour ce faire, ils lèvent des fonds chaque année en relevant un défi qui témoigne de leur détermination à s'investir auprès des jeunes et à les inspirer. L'année dernière par exemple, ces hommes se sont entrainés intensivement six mois pour une compétition de boxe "White Collar Boxing" qui consiste à combattre des inconnus sur le ring.
Cette année, ils se sont inspirés du cycliste "Major" Taylor, un coureur cycliste américain qui remporte le championnat du monde professionnel de vitesse à Montréal en 1899 et qui détient sept records du monde en 1899 et fait figure de 1899 à 1904 de cycliste sur piste le plus rapide du monde. Il participera notamment à plusieurs compétitions au Parc des Princes et le groupe "Origin" s'y rendra lorsque les 10 bénévoles arriveront à Paris pour lui rendre hommage.
Continuer à lire ci-dessous
Le groupe "Origin" s'est fixé le montant de £6000 sterling à collecter et a déjà réuni £7,521. Pour les soutenir et les voir de passage à Paris, cliquer les liens ci-dessous: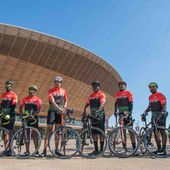 Click here to support Brothers In Paris - ORIGIN organised by Toksy Toks
For this year's fundraising challenge TeamORIGIN has swapped the boxing gloves from last year for two wheels this year. On Friday 31st May 2019, ORIGIN facilitators and graduates will be cycling ...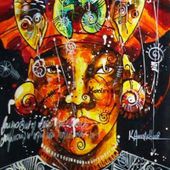 This year, ten of our Facilitators are cycling from London to Paris to raise money and awareness for the charity. On the 31st May '19, the team of novices embark on an epic 200 mile journey from our
To be informed of the latest articles, subscribe: