"Mother Nature," Angelique Kidjo's newest album out now!
The album "Mother Nature" is a love letter to Mother Earth and all the values that humanity holds dear: truth, trust, love, connection. 'If there's anything the pandemic has taught us, it's that we are all a part of the same ecosystem—this planet is all we have' says Angelique Kidjo.
The song 'Mother Nature' features artist Sting and many other artists guests joined Angelique Kidjo on the album such as: Yemi Alade, Burna Boy, Mr Eazi, Salif Keita, Shungudzo, Sampa The Great, GhettoBoy, EarthGang, ZEYNAB, Matthieu, Chedid, - M - Lionel Loueke, and many more!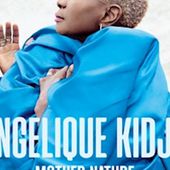 Angelique Kidjo - Mother Nature
Listen to Mother Nature by Angelique Kidjo.
Pour être informé des derniers articles, inscrivez vous :