Mfunguamoyo KiaKanua, the founder of LobbyNoir
As we reflect upon the principle of Ujamaa and collective economics, Mfunguamoyo Kiakanua is a colleague we would like to give credit to.
Mfunguamoyo KiaKanua, who is the son of an illustrious Major general who fought for Angolan independence, is the founder of LobbyNoir. LobbyNoir is both a site and an App, downloadable from Google Play and Apple Store, which is a global directory of Black Owned Businesses with a SEO functionality. It also provides a multilingual MarketPlace in English, French, Spanish and Portuguese and digital services for Black Owned Businesses. Click below to visit LobbyNoir's site and to watch Mfunguamoyo's interview with our cultural mediator Caro Sika. The interview is in French but subtitled in English.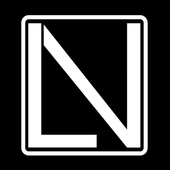 Plus qu'un Concept, un Mode de Vie
Pour être informé des derniers articles, inscrivez vous :