Paul Muhammad, the founder of Moneymob
As we reflect upon the principle of Ujamaa on Day 4 of Kwanzaa, Paul Muhammad, the founder of the Moneymob movement and community leader, is an awesome colleague we must give credit to.
Paul Muhammad is the founder of the crowd purchase movement, Money Mob. Money Mob promotes, markets and implements group economics to support Black Owned businesses. Over the last 25 years, Paul has travelled throughout the world on one business venture or another and sees it as his mission to support Black Economics, a mission that is gathering pace with others in the UK, the US and throughout the world. Click below to watch Paul interview Paulette Simpson, the Executive Director of the Top UK Black Magazine the Voice.
Click below to watch more of Paul Muhammad interviews and suscribe to the Moneymob Youtube Channel.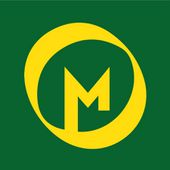 Money Mob is a buy black crowd purchase Movement
Pour être informé des derniers articles, inscrivez vous :