Slavery & the Bank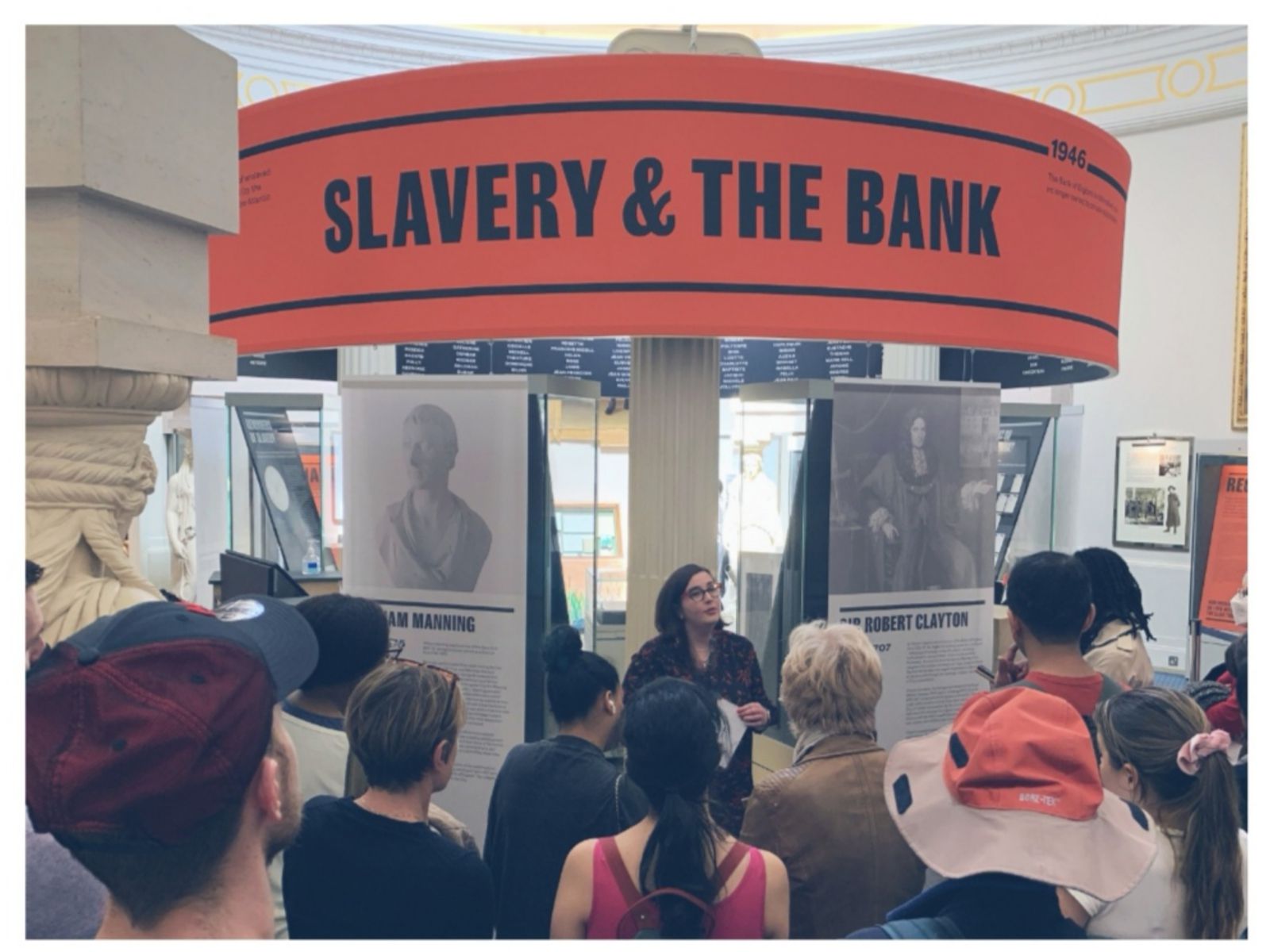 This exhibition explores the history of transatlantic slavery through its connections with the Bank of England and the wider City of London. It is taking place at Bank of England Museum, Bartholomew Lane, EC2R 8AH.
For over 300 years, the slave trade tore more than 12 million African people from their homes and families. In this exhibition, we reflect on how the wealth created through transatlantic slavery shaped the development of Britain.
The exhibition is open Monday to Friday 10am – 5pm, with late openings until 8pm every third Thursday of the month. There are also free luncthime tour led by curators. Tours take place at 12pm and last approximately 20 minutes. They are free and no booking is necessary, the next upcoming date being Thursday 25th August at 12pm.
Please arrive 10mns early to avoid queues as you enter the museum.
The exhibition will be on until 28 April 2023. Entry is free and there is no need to book ahead.
See Vlog Link below for a filmed experience of the exhibition and a visitor's perspective.
Pour être informé des derniers articles, inscrivez vous :