Saturday 15th December 2018 2pm - 10pm

By day you will marvel at the "OUT OF DARKNESS" art exhibition produced by our very own multi talented allrounder NEFATERI. In the evening meet and hear the highly acclaimed classical Singer and Composer JUWON OGUNGBE as he performs his CHRISTMAS meets KWANZAA recital. All this and more in our newly rebufurbished creative space.
Food and Drinks available
THIS IS A FREE EVENT BUT

PLEASE REGISTER

AS SEATS ARE LIMITED FOR THE RECITAL
Azawala/Gida Soft Launch Invitation
From 2pm You are invited to enjoy our new surroundings whist taking in the many talents of one of our very own. 'Multi-Award winning Entrepreneur, Nefateri, will showcase her exhibition 'Out of ...
https://www.eventbrite.co.uk/e/azawalagida-soft-launch-invitation-tickets-52918885812
'Multi-Award winning Entrepreneur, Nefateri, showcasing her exhibition 'Out of Darkness'. It shines a light on a period of her depression and exposes what can be done when you come out of that darkness and tap into your creative source.
7.30pm - 10pm
Acclaimed singer, musician and composer Juwon Ogungbe is to perform CHRISTMAS meets KWANZAA - a mini song recital of seasonal songs from the African Diaspora, Europe and America at Gida Collective London.
Featuring songs from folkloric sources, by African, British and American composers, plus some self composed tunes, the mini recital is to be followed by a set of carols and seasonal songs for the audience to join in and sing along to.

Juwon Ogungbe said "I am looking forward to presenting this unique Christmas meets Kwanzaa experience in the welcoming and comfortable premises of Gida Collective London.The opportunity to hear my unique selection of seasonal songs in the exquisitely upgraded Gida Collective Shop is a cool Yule experience that shouldn't be missed. Audience members are to get a chance to sing much loved Christmas songs as well"

Juwon Ogungbe is a distinguished opera singer and composer, as well as a performer in a range of other genres. He has composed for the BBC, the Royal Shakespeare Company and the Southbank Centre amongst many others. In 2018, his operatic works have been in various stages of development at Opera North, Grimeborn Opera Festival (at The Arcola Theatre) and at the Dhow Countries Music Academy, Zanzibar.
More information about Ogungbe's work can be found on links below:
Does performance of a high calibre need to be presented in a traditional theatrical space? There is an obvious answer to this question, but it shouldn't be assumed that everyone knows and ...
Travelling through London yesterday - from inner North London to the outskirts of suburbia, south of the river, I came across many folks who were wont to forget
As Kwanzaa approaches, there is no better time of the year to discover or re-discover the crafts of Black artisans for gift ideas. On Saturday 1st December, Black History Studies put on a Black Market which we had the pleasure to check out!!
In line with the Ujamaa principle of Kwanzaa (economic cooperation) which aims at building and growing our businesses together and using our collective economic force for the benefit of the entire community, we are delighted to present a number of them and would encourage you to check their products for your festive seasons shopping.
For more info, continue to read on: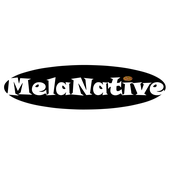 Clothing & Beauty | United Kingdom | MelaNative
MelaNative brings you Empowering and Historical Clothing Designs - Natural & Cultural Beauty Products. Unique Designs, Fantastic Quality, Great Price. Based in the UK. Join Us & Go MelaNative.
You have to be signed in to add & view your wishlist.
We also had the opportunity to interview Nate The Lyricist, a spoken word artist who just released a track called BUY BLXCK (click on link below to listen to the track) and Paul Muhammad, the founder of the Money Mob movement on the importance of collective economics for the Afro-Caribbean communities which would be featured in 2019 in a short documentary on the importance of collective economics for Afro-Caribbean communities.
We would also like to bring to your attention the online directory of our partner Lobby Noir which lists Afro-Caribbean businesses and entrepreneurs for free and help your business grow outside organised and cultural markets. Peace and love to all!!!!
1er Site de Référencement des Commerces et Services - LobbyNoir
1er site de référencement des commerces et services de la communauté, pour promouvoir l'Afroprenariat. Consommer noir, promouvoir les commerces et services ce phénomène mène vers la croissanc...