Pourrons-nous nous parler franchement, pour une fois?
Qu'attendent les Sénégalais à l'issue de ce scrutin? Une défaite de Macky Dessert? Même pas en rêve. Ce dernier est le pion de la France. Cette France a la mainmise sur tout. Elle connaît ce pays de fond en comble, ses habitants, ses moeurs et valeurs.

Pourquoi l'opposition dans toute cette campagne électorale n'a-t-elle pas épinglé la France qui tire les ficelles? Elle le sait, elle s'est tue. Elle s'est rendue coupable, coupable de naïveté et de manque de courage. Excepté Ousmane Sonko.

Oui, Ousmane Sonko, et c'est pour cette raison que j'ai milité en sa faveur. Le vrai point positif à retenir est la participation massive de la jeunesse sénégalaise qui l'a soutenu. Ça promet pour la suite. Cette jeunesse-là a compris. Elle ne veut plus de la Françafrique. Elle doit maintenant s'armer de courage et dépasser la prise de conscience. Kémi Séba l'a montré le 23 février 2019 au Niger. Le combat va au-delà des petites frontières du Sénégal. Toute l'Afrique est concernée. Commençons par l'Afrique subsaharienne!

Revenons à cette élection présidentielle! Les résultats sont attendus pour vendredi minuit. Le président sortant quitte le pays demain jeudi, suivant ainsi le conseil de ses maîtres en France. Cela ne doit en aucun cas empêcher les Sénégalais d'agir si les résultats ne sont pas conformes à la volonté populaire. Si HOLD-UP il y a.

Que chacun prenne ses responsabilités!
'AMANI' is a short inspirational film, starring Joivan Wade, Leroy Logan MBE and Duayne Boachie, based on the true inner reflections of Amani Simpson, producer and co-writer, after he was stabbed 7 times. This powerful autobiographical piece takes the the audience on a rollercoaster journey of faith and self-discovery.
AMANI SIMPSON has already been featured on BBC London News, ITV News, London Live & in the Evening Standard. After battling PTSD, he has rebuilt his life through social enterprise and personal development over the last 7 years. He is on a mission to EMPOWER 2 MILLION YOUNG PEOPLE to make positive choices and aspire higher before it's too late. He plans to take the film and empowerment workshops into schools, prisons, YOS and PRU's from March 2019.
AMANI was released online on Sunday 13th January 2019 and reached over 1 million views in less than a month.

What the press is saying:


Man stabbed 7 times aims to make short film to tackle knife crime
Man stabbed 7 times aims to make short film to tackle knife crime A man from Enfield, who survived being stabbed seven times by a gang has launched a campaign, to try and share his story with ...
https://www.londonlive.co.uk/news/2018-08-16/man-stabbed-7-times-makes-short-film-to-tackle-knife-crime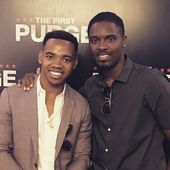 Stabbing victim tells personal journey: I'm so glad I was knifed
A young Londoner today said he was "glad" he was stabbed as it had given him the opportunity to warn others of the dangers of knife crime. Amani Simpson was stabbed seven times when he intervened in
https://www.standard.co.uk/news/london/stabbing-victim-tells-personal-journey-i-m-so-glad-i-was-knifed-a3911966.html
As well as raising awareness of the project, Amani & Aviard Inspires are also seeking public donations towards their £35K GofundMe Campaign: see link below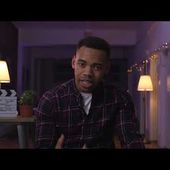 Click here to support AMANI'S STORY - Short Film Project organized by Aviard London
Thank you for visiting my GoFundMe page: Here's why I need your support from the public via donations and/or sponsorship: In order to begin to offer programmes to schools, prisons and PRUS we will ...
Other info
Starring: Joivan Wade (The First Purge, Shiro's Story), Leroy Logan MBE (Former Superintendent of the Police) & Duayne Boachie (Hollyoaks)

Directed by: Richard Kattah of Little Drops Productions (Timelin3, To The Power Of Ten)
We are delighted to partner with Moneymob for the 3rd consecutive year for our annual trip to Paris. This time is hugely exciting as Moneymob will launch its partnership with UBB (United Black Business) to start their crowd purchase movement in Paris and showcase Francophone businesses.
In order to do so, we invite you to join us from Friday 13th September to Monday 16th September 2019 at an unbeatable price of £290 (flight + accommodation on the basis of two sharing).
PACKAGE (FLIGHT+ACCOMMODATION)
2019 WEEKENDER TO PARIS 4 DAYS, 3 NIGHTS
from Friday 13th to Monday 16th September 2019
Departure : London Gatwick - Arrival : Paris Charles de Gaulle
You will be leaving Friday daytime from London Gatwick and returning Monday from Paris Charles de Gaulle (exact flight times will be confirmed early July). The journey lasts 45mns. Your tickets will be available electronically 1 week before departure.
FREE LUGGAGE: You are allowed 1 piece of cabin luggage.
You will be staying in hotel rooms or self-contained apartment (2 people sharing) near Paris City Centre with an LCD television, a private bathroom and FREE WIFI. Linen and towels are provided.
PUBLIC TRANSPORT IN PARIS: You can purchase a travelcard Zone 1 to 3 from us for the duration of your stay as an extra fee.
If you would like to hire a car during your stay, we recommend « Rent a car ». Please contact us for more details or visit https://www.enterprise.fr/en/home.htmML
FEE AND PAYMENT OPTIONS
| | |
| --- | --- |
| Moneymob card holders | Full payment of £290 or 2 instalments |
| Deposit to reserve your booking | £100 by 31.03.2019 or pay in full |
| 2nd instalment | £225 by 30/06/2019 (admin fee included) |
For more info or to make a booking, email us at info@afroculture.co.uk
MONEYMOB WEEKENDER PROGRAMME
| | |
| --- | --- |
| FRIDAY 13/09 | ARRIVAL IN PARIS + DINNER |
| SATURDAY 14/09 | MONEYMOBBING A RANGE OF BUSINESSES |
| SUNDAY 15/09 | FREE TIME OR GUIDED TOUR OF BLACK PARIS |
| MONDAY16/09 | DEPARTURE |
We will produce an itinerary in August with "à la carte activities" of restaurants and places to see in Paris during your stay. We will also organise with a Parisian Tour Guide an historical tour of Black Paris, which can be booked for an extra fee, as well as meals in a number of Afro-Caribbean restaurants.
Moneymob in Marseille 2017
Money Mob (@MoneyMob101) | Twitter
The latest Tweets from Money Mob (@MoneyMob101). Dedicated to helping Black Business Grow locally & Internationally using the Immense resources of our community. London, England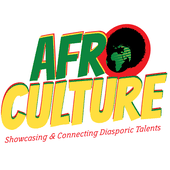 Welcome to Afro Culture! An international network "Showcasing and connecting Diasporic Talents"