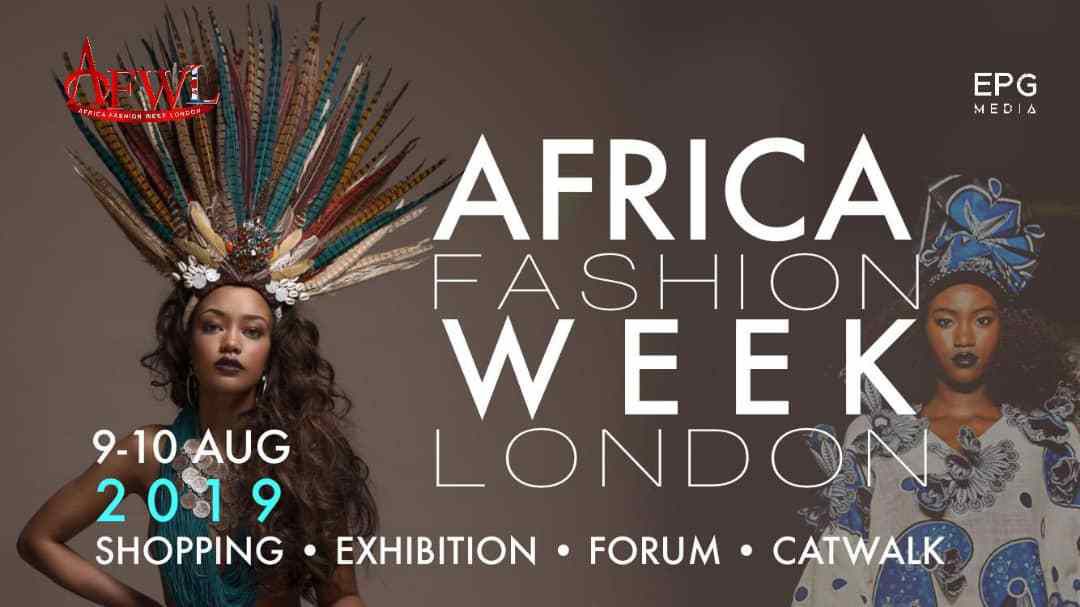 This year, we will be back at Africa Fashion Week 2019 as a media partner for their 9th edition which will be taking place on the 9th & 10th of August.
This year's event is destined to mark a milestone in the history of Africa Fashion Week through the inclusion of several facets designed to enhance the event.
This exciting new structure will include: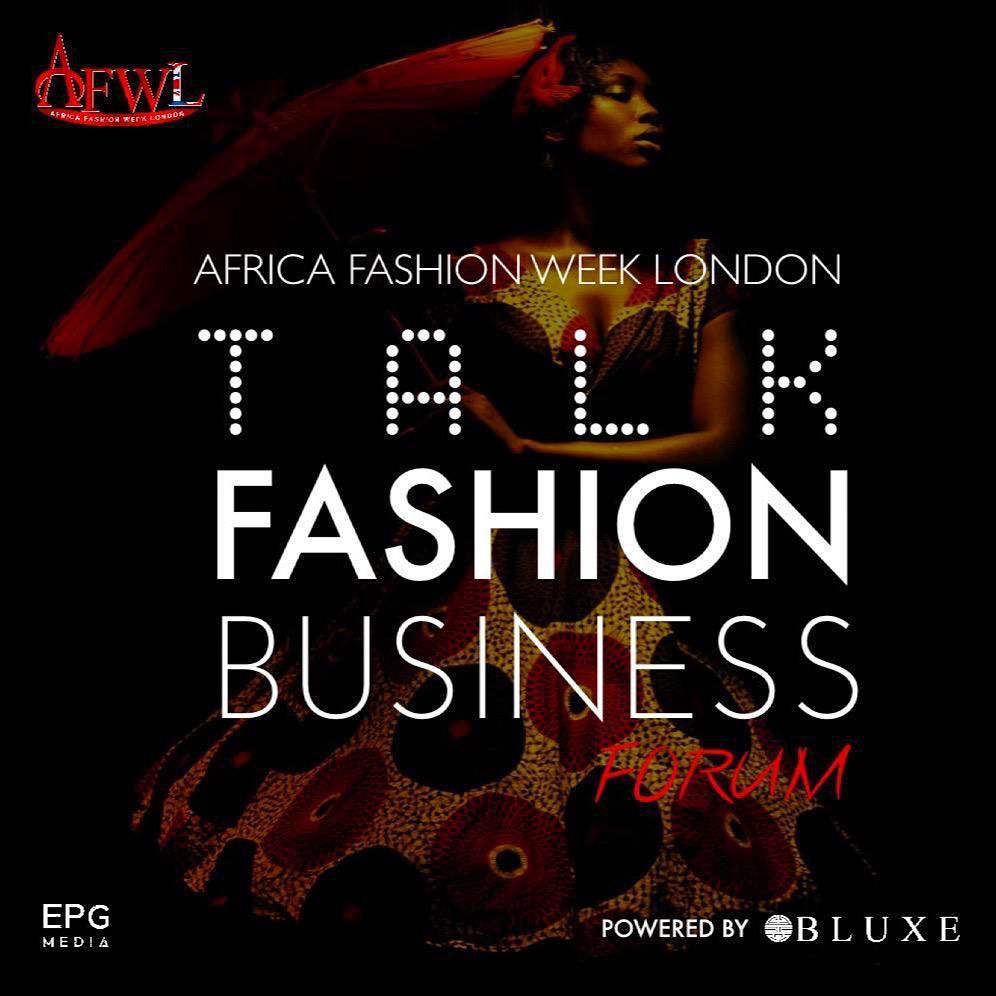 THE BUSINESS FASHION TALK
They have created a Bluxe business 'forum', offering guidance and advice to aspiring designers, as they curate talks and panels from leading manufacturers, retailers and government officials and in all areas of fashion.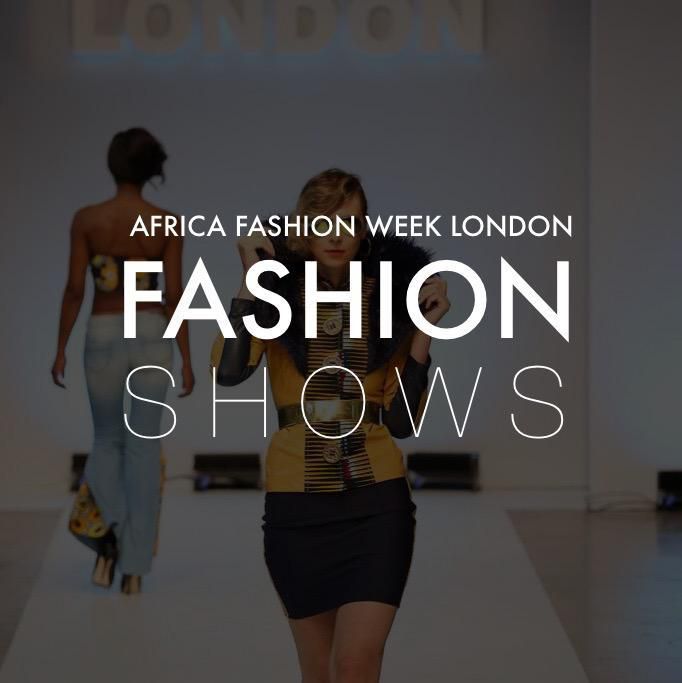 THE FASHION SHOWS
There will be a selection of 5 different shows taking place on both days with a focus on sustainability, eco fashion fashion and diversity, showcasing designers from Nigeria, South Africa, Ghana, Benin Republic, Rwanda, Belgium, Seychelles, Botswana and many more.
LUXURY BOUTIQUE
AFWL 2019 will include the Bluxe luxury market space, designed to showcase some of the leading and established brands within African fashion.
AFRICAN FOOD VILLAGE
This year will also see the inclusion of a food village, showcasing more than 4 African catering companies and brands with food from all over North, South, East and West Africa.
AFRICAN MARKET SOUK
Visitors will be transported into Africa with our African souk; the space promises to showcase new and aspiring African fashion designers and accessory companies housed in an authentic display of some Africa's most innovative designs.
CELEBRITY FASHION SHOW
AFWL 2019 will be hosting the first Bluxe celebrity fashion show in association with the Nelson Mandela Children's Fund UK. They will have several celebrity attendance including Richard Blackwood, Moelogo, Shingai Noisettes, Atumpan and also Aaron Hall from the United States.
AFWL VIP AFTER PARTY
AFWL 2019 will also be hosting an exclusive after-party and live performances, with special guests and star studded line-up.
After each catwalk show, AFWL 2019 will be awarding a member of the audience a cash award for an Afro-centric look to the show.
For more info and to book your tickets, click on website below: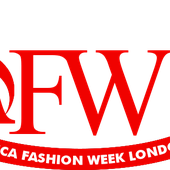 AFWL, the leading African fashion event across the globe is back for the season 8! Experience the catwalk shows, meet industry experts and shop from never seen before collections.
AFRO CULTURE AT AFWL 2019
Provoking and non-conformist, Serge Aimé Coulibaly is transporting us in a world where Fela Kuti, the revolutionary icon that inspired the piece Kalakuta Republik, is displayed in 3D through his musical greatness, his murky and superstitious genius, his enduring creativity pushing off boundaries and his unwavering defiance. Kalakuta Republik offers no escape to facing the crude realities of revolutionary acts : the sublime and the chaos.
Part 1 " Without a story we would go mad" peaks away from codes, from what is predictable into continuous individual movements that take us into a disjointed trance. The dancers are dressed in black and white as if presenting a manichaean view and isolated experience of the world. Yet Serge Coulibaly through his appearances on stage becomes a conductor who connects with the dancers.
In Part 2 « You always need a poet », we are firstly confronted with moral decadence and the absurd. Sexual depravity, drugs, madness punctuate the sounds of jazz-infused Afrobeat. One dancer is hurt, heavyloaded while others are intoxicated, used, hurt, abused. The colours remind us of Fela Kuti's Shrine which was both a temple and a night club. Yet, the poignant and enduring message of hope and political resistance clearly resonates throughout the piece.
The dancers keep on marching, clenched-fists in the air. And the fight goes on !!!
Kalakuta Republik will show one more night at the Barbican on 1st June and at the Edinburgh International Festival from 8th to 11th August 2019. See links below to book your tickets now.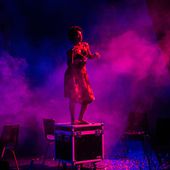 Dizzying movement, revolutionary ideas and the sounds of jazz-infused Afrobeat recreate the Kalakuta Republik, Fela Kuti's communal compound in Lagos.
https://www.barbican.org.uk/whats-on/2019/event/serge-aime-coulibaly-kalakuta-republik
Kalakuta Republik | Edinburgh International Festival
A dizzying fusion of dance, music and revolution, inspired by the supercharged music and scandalous life of Fela Kuti from Faso Danse Théâtre. 8-11 August 2019.