We were sent a video link from a youtube channel called Pensées Kamites which had us verifying a number of facts on the existence of a Black nobility and Royalty in the UK and diving into it, we weren't disappointed. See for yourselves.
You might remember that in 2018, a facial reconstruction of a 10,000-year-old skeleton called "Cheddar man", as he was found in Cheddar Gorge in Somerset, England (where cheddar cheese originates), had revealed a man with bright blue eyes, slightly curly hair, and dark skin. The analysis of the ancient man's DNA proved that he was genetically similar to other dark-skinned individuals from the Mesolithic era found in Spain, Hungary, and Luxembourg whose DNA had already been sequenced. It placed the Cheddar Man among a group of hunter-gatherers that are thought to have migrated to Europe at the end of the last Ice Age some 11,000 years ago.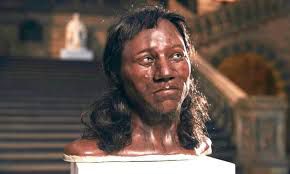 This would mean that 9000 years BC, Black men and women inhabited England, Scotland and Ireland and were the native people there. We can safely assume that they reproduced and that Great Britain would have been rather colorful for many centuries.
Interestingly, we find that in the 17th century, many references to noble men, including the King of England, were made, describing them as either fair, dark, black or very black. Here are two sources below which are irrefutable.
In the "Memoirs of the Secret Services of John Macky, Esq" during the reign of King William III (1689-1702), Queen Anne (1702-1714), King George I (1714,1727), written for the Prince of Wales who was to become King George II and published in 1733, John Macky was asked to provide amongst other intelligence, a description of the Characters of the English and Scots nobility. He did and a number of those listed also offered a physical description. These pages can be found and previewed on Google Docs *.
See some below and statements made on the last paragraph of the 3rd slide. Continue reading for more.
The person in question is also from Somerset, as was Cheddar man. He is known as Charles Seymour, Duke of Somerset. He was a very well respected noble, spoken of in many texts. For instance in the "Memoirs of the Court of England from the Revolution in 1688 to the death of George The Second" published in 1843, the same reference was quoted p.252 (see slide 2 below)*
However, in history books and in all searches, this is, apparently, how Charles Seymour looked.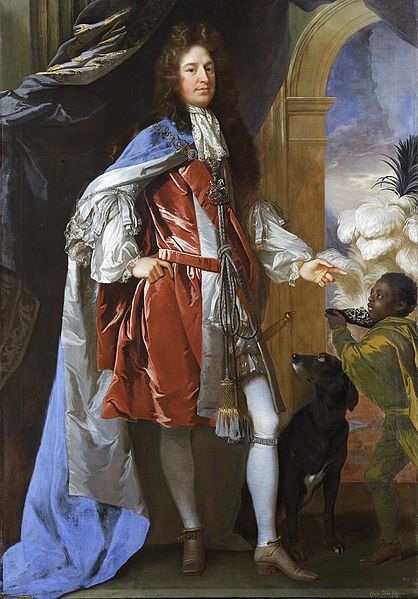 What is fascinating though is this young Black boy standing next to him, rather well dressed, judging by the texture of the cloth he is wearing and his shoes. Paintings followed a very intricate and lengthy process and made a powerful statement. Why was this young boy, of very dark complexion, included?
And then it gets even more interesting when we come across the descriptions of King Charles II and the description of his children born from mistresses who were nobles too. Below, two of the King's sons and a grandson are described as Black men, and so is King Charles II. See slides below.
One of the sons is Charles Lenos, Duke of Richmond, whose mother was a French lady from Brittany, called Louise de Kerouaille. Interestingly, she is also represented as a white complexion lady. However, she is holding a dark complexion girl, once again very well dressed and looking at the lady in the same way that a daughter would lay eyes on her mother. In fact, the white complexion of lady Kerouaille looks a little surreal :)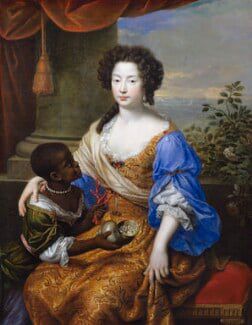 Have information and history over centuries been grossly falsified? If Charles II was Black, Charles Ist probably was too and it raises a lot of questions since usually only Black skin people can give birth to other Black skin humans.
Another very interesting account is the description of Jews and Spaniards as very Black in the description of the Earl of Nottingham and Secretary of State. See slides below.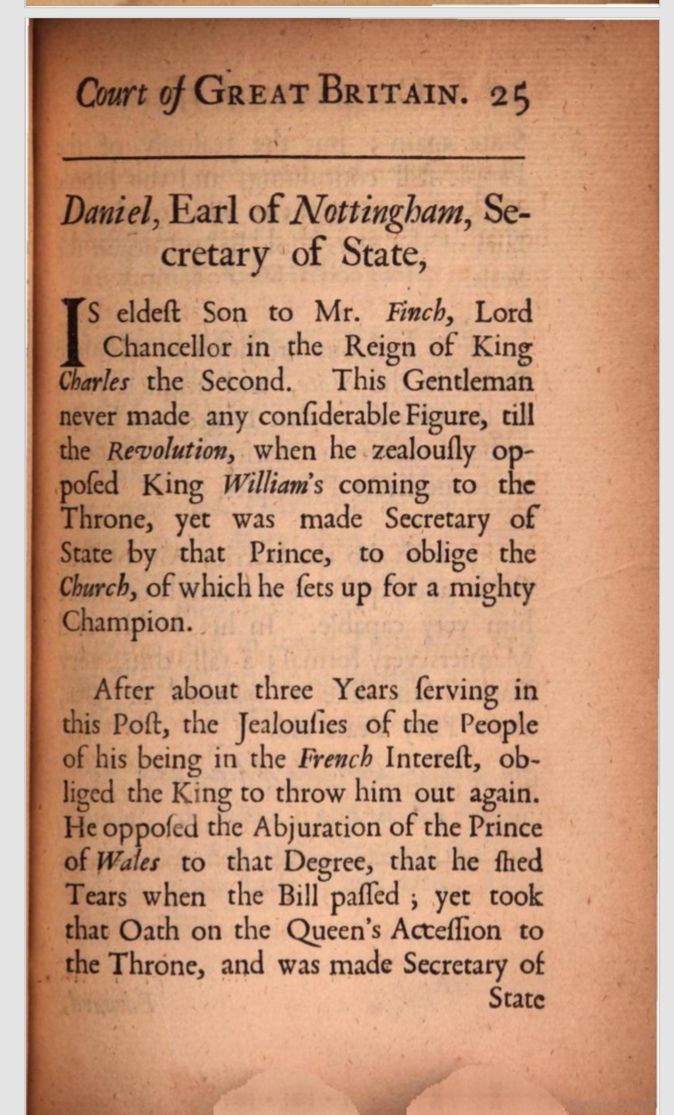 We would love to know your thoughts on this.