awards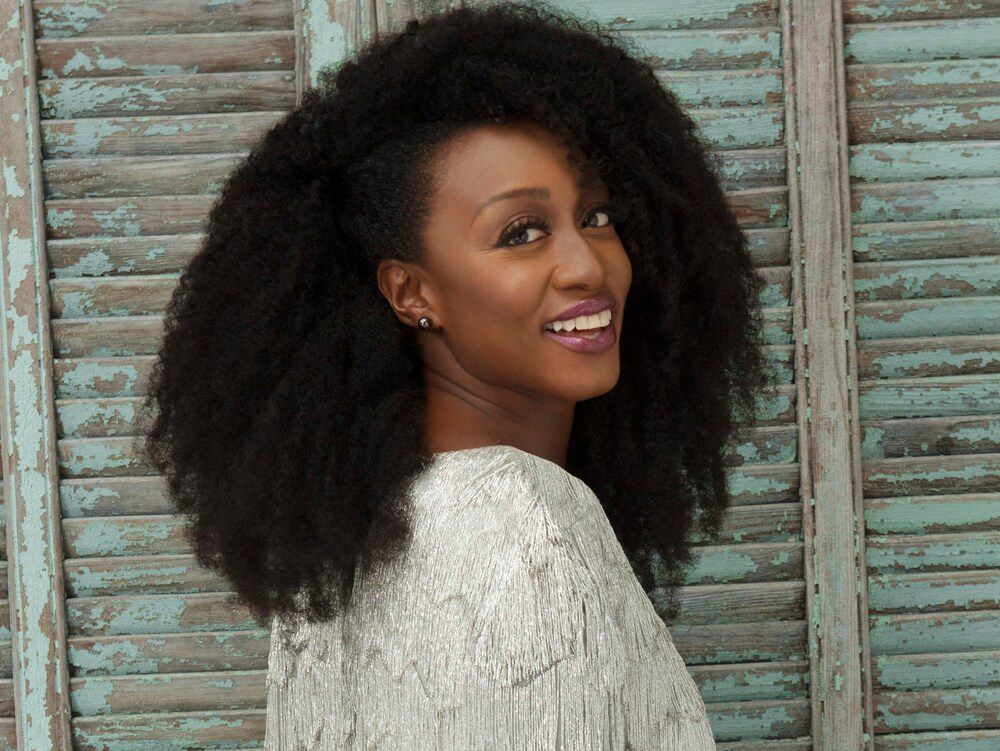 In this edition of 'Black Legacy', we will be presenting the charming and powerful singer, Beverley Knight.
Beverley Knight is an English recording artist and musical theatre actress who released her first album The B-Funk in 1995. Heavily influenced by American soul music icons such as Sam Cooke and Aretha Franklin, Beverley Knight has released eight studio albums. Widely labelled as one of Britain's greatest soul singers, she is best known for her hit singles "Greatest Day", "Get Up", "Shoulda Woulda Coulda" and "Come as You Are".
After more than a decade in the music industry, she was appointed a MBE in 2006 in recognition of her contribution to British music. In September 2005, Knight was made an honorary Doctor of Music by the University of Wolverhampton. After receiving a host of awards, including three MOBO Awards Beverley Knight was presented with a Lifetime Achievement Award in 2004 at the Urban Music Award in London. Beverley Knight supported Prince during his residency at the O2 Arena and also performed at the concert after parties. As a result of this, she was flown to perform at his Oscars party in front of A-list stars and received a standing ovation from stars such as Quincy Jones.
In 2019, Knight celebrated 25 years in music with the release of the live album BK25.

Click on the video below to see Beverley Knight's interview by our cultural mediator Caro Sika at the Black Magic Awards Ceremony in London at the Criterion Theatre, as she received her Music Honour.
THE ANNUAL BLACK MAGIC AWARDS HOSTS ITS FIRST EVER MEN'S EDITION THIS JUNE AT THE CRITERION THEATRE, LONDON
Returning to London's The Criterion Theatre on Monday 10th June (2019), The Black Magic Awards will look to celebrate and honour the brilliant accomplishments of inspirational black men from across TV, Film, Music, Comedy, Fashion and the Community.

Founded in 2017 by Comedian, Actor and Film Producer Kojo Anim and Editor and Entrepreneur Annika Allen, the Black Magic Awards is dedicated to recognising the epitome of black excellence. Honourees already announced include; US and UK Film and TV Actor Aml Ameen ( Acting Honour), award-winning Actor and Director Noel Clarke ( Film Honour) accomplished Rapper, Author and Political Activist Akala ( Influence Honour) Brit and Mobo-winner Stormzy ( Inspiration Honour), BBC Radio 1Xtra DJ and Presenter, Trevor Nelson MBE ( Radio Honour), Comedian and Actor Richard Blackwood ( Comedy Honour), Anti-knife Crime Activist Amani Simpson ( Community Champion) and more will be awarded on the night.

This year's ceremony will be hosted by Kojo Anim, and will include musical performances, guest features, as well as a special commemoration to rapper Cadet (Letter to Krept, Advice) and TV and Film Director Victor Adebodun (The Intent, Venus vs Mars). Following the success of the past two years with the women's Black Magic Awards, which saw the likes of Emeli Sande, Angellica Bell, Munroe Bergdorf, Angela Griffin, Vanessa Kingori MBE, Gina Yashere, Angie Le Mar and Yolanda Brown turn up to collect their honours, this year marks the inaugural men's edition which is set to become an annual awards ceremony.

"We are at a time where so many people continue to push negative stories about young black boys and men, but not many are sharing the stories about the magic that has come and continues to come from them; says Kojo Anim, co-founder of The Black Magic Network This is what we're doing, reminding everyone of how boys from underprivileged communities grew into men who refused to lose with the cards they were dealt. It's time to celebrate their magic."

Annika Allen, co-founder of The Black Magic Network also adds: "This is our third year of the Black Magic Awards and to introduce the men's honourees feels really special. Come June, we look to recognise some phenomenal men who have broken the mould within their careers and are a shining example within their respective industries. We are excited and humbled to host an evening with so much black excellence under one roof!"
The Black Magic Awards show is organised by The Black Magic Network and provides honours to black men and women from across numerous industries that have paved the way and celebrates their illustrious talents yearly.
Tickets are now available to purchase (see link below)
www.criterion-theatre.co.uk/the-black-magic-awards
AWARD CATEGORIES:
Acting Honour – Aml Ameen (TV & Film Actor)
Radio Honour – Trevor Nelson MBE (Radio 2 and BBC 1Xtra DJ)
Television Honour - Ortis Deley (Presenter)
Film Honour – Noel Clarke (Actor, Writer, Producer & Director)
Music Honour – Lethal Bizzle (Rapper and Grime MC)
Inspiration Honour - Stormzy (Musician & Rapper)
Comedy Honour – Richard Blackwood (Comedian & Actor)
Brand Honour – Trapstar (Lee and Mikey Trapstar)
Influence Honour - Akala (Hip Hop Artist, Writer and Social Commentator)
Legend Honour – Megaman (Founder of So Solid Crew, Rapper & Producer)
Impact Honour – Colin Batsa (Co-founder of EGA Music Group & Music A&R)
Community Champions –
Action Jackson (Motivational Speaker),
Michael Pusey MBE a.k.a CK Flash (DJ, Youth Worker & Founder of Peckham BMX Club),
Brixton Soup Kitchen (Brixton based service for homeless people)
Amani Simpson (Anti-knife Crime Activist & Youth Leader)
Join the conversation and follow for more news and updates on: Facebook @theblackmagicnetwork Twitter @theblackmagicnw Instagram @theblackmagicnetwork #BlackMagicAwards2019

ABOUT THE BLACK MAGIC NETWORK
The Black Magic Network is a black lifestyle and entertainment network that provides a platform to showcase positive stories about diverse groups like no one else can. Entertaining, authoritative and insightful, we produce and feature exciting and arresting TV, film and written content that highlights life experiences, passions and culture. We empower and inspire. We listen and advise. We engage and promote debate.

What an inspiring launch night listening to renowned international speakers sharing their passion and endorsing the YBBA's initiative to celebrate, reward and financially invest in our upcoming generation of young black innovative, creative and fierceless entrepreneurs, both men and women alike.
Donna Wilson in charge of YBBA project management and Viv Ahmun in charge of the Strategic vision shared in turn how crucial it was to push a different narrative about young black people and young black people in business.
This project was created to ensure that our next generation of entrepreneurs, visionaries, city builders, leaders and creatives are firmly located in the driver's seat of the Fourth Industrial Revolution. It intends to spark one million black led 21st century startups and they are on a mission to get as many organisations, givers and policy makers as possible involved with the project.
The nominations for 2019 are now open. For more info, please click on their website below!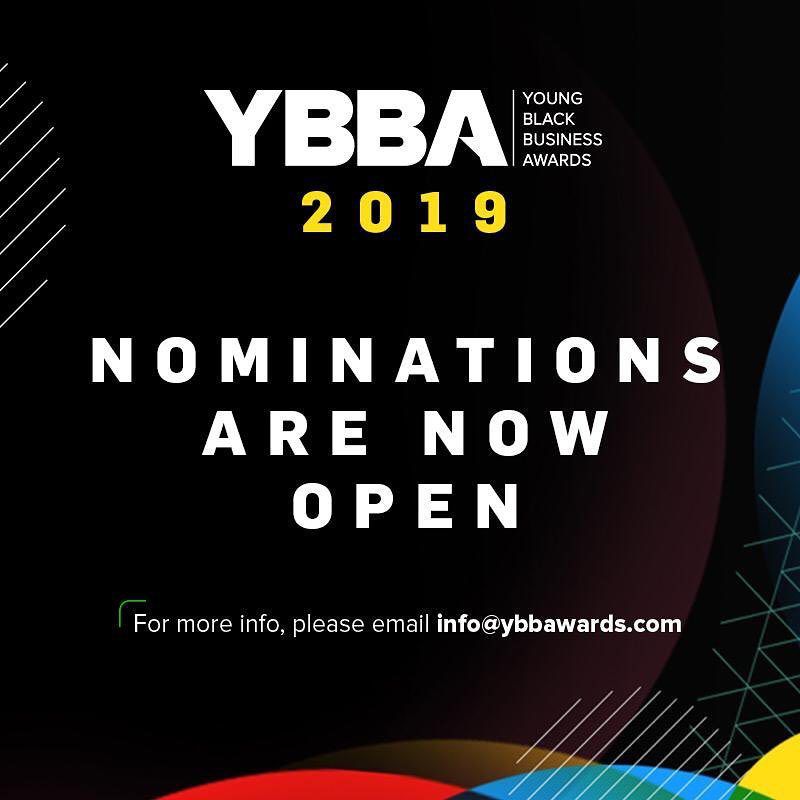 The Young Black Business Awards (YBBA) was created to ensure our next generation of entrepreneurs, visionaries, city builders, leaders and creatives are firmly located in the driver's seat of the ...
Photo Credit: Emerzy Corbin