blackoutday2022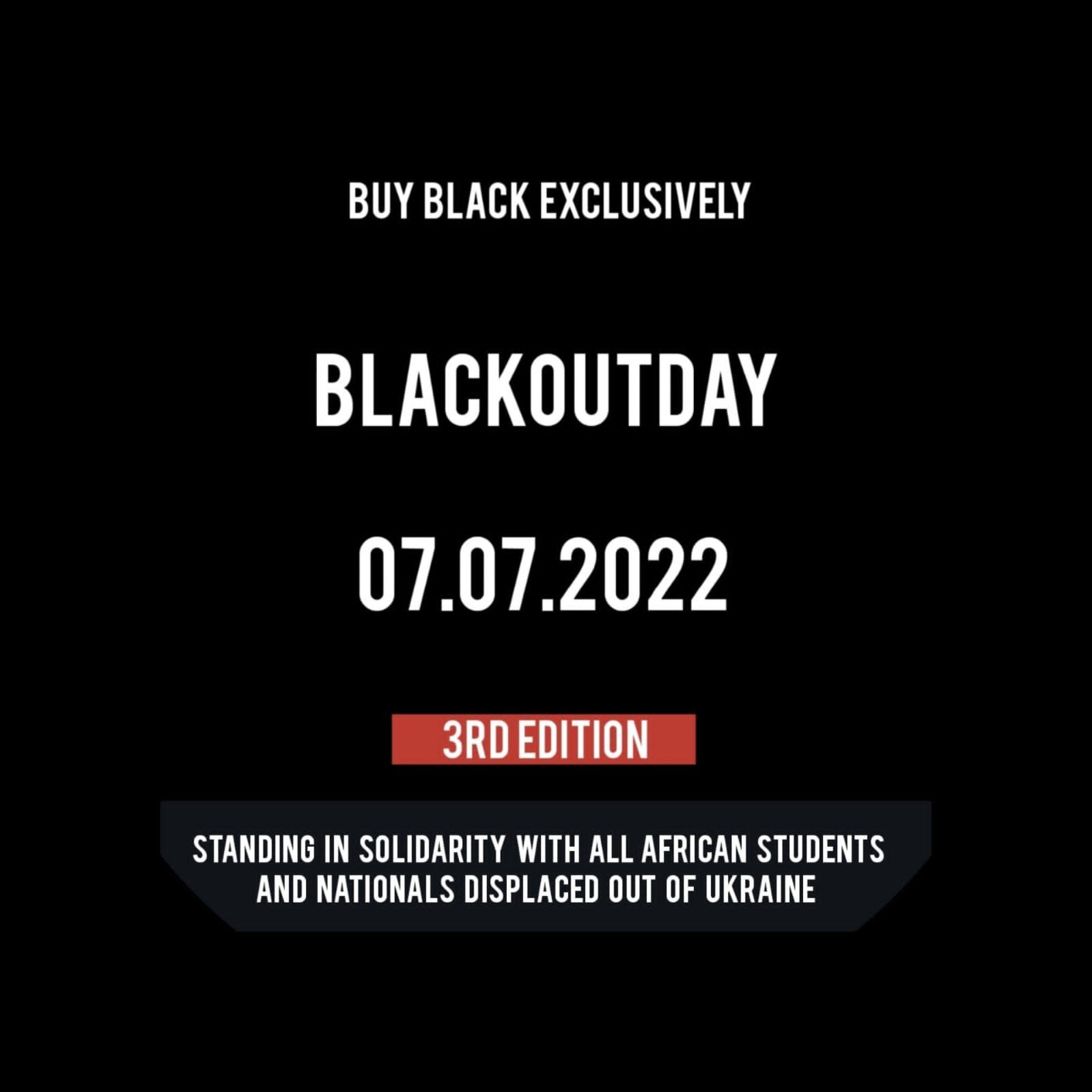 Afro Culture will participate in the 3rd global annual economic boycott condemning the dehumanisation of Black people worldwide. In 2022, #blackoutday2022 denounce:

- the racist treatment experienced by African Nationals leaving Ukraine warzone and the EU refusal to grant African students temporary protection to enable them to continue their studies, access welfare and accommodation across the EU.

- the ongoing torture and murders committed by the Moroccan police with the approval of the Spanish government (by extension the EU) against hundreds of African migrants at Melilla border

See link below of experiences encountered by an African National fleeing Ukraine.
https://africansupporters.tv/africans-in-ukraine-strip-search-in-frankfurt-germany
To participate tomorrow in #blackoutday2022, here is what you need to do:

1. DO NOT SPEND ANY MONEY ON THAT DAY
2. PUBLISH THE BLACKOUTDAY2022 FLYER ON YOUR SOCIAL MEDIA PROFILE/STATUS/WALL USING THE HASHTAG #BLACKOUTDAY2022
3. IF YOU NEED TO BUY FOOD, TOILETRIES, GRAB LUNCH OR DINNER OUT ON THE DAY, ONLY BUY BLACK AND SUPPORT A BLACK OWNED BUSINESS
4. IF YOU BUY BLACK ON THE DAY, SHOWCASE THE BUSINESS ON YOUR SOCIAL MEDIA WITH A PIC, REEL, TAG, ALWAYS USING #BLACKOUTDAY2022