cuba
Signed to No Format (home to Oumou Sangaré, Mélissa Laveaux) and supported at 6Music by Gilles Peterson, Que Vola? formed when French jazz trombonist Fidel Fourneyron followed his namesake to Havana to immerse himself in the percussive music of Afro-Cuban cults. The experience sparked him to reimagine the existing music, with a French brass section reinterpreting vocal leads, alongside Cuban percussionists.

This new Afrobeat-influenced track, 'Nganga', is informed by the customs of the Palo religion, taking its name from the cauldron where a dead priest's spirit is believed to remain.
Listen to track below
UK live debut at Hackney EartH on April 10
Speaking about the track, Fidel says; "I added a bass line to the Palo rhythm. I wanted to be respectful of the choral voice that would usually respond to the soloist, but here it's my trombone that takes the lead vocal, and the rest of the horn section responds, before being answered by the tenor sax."

Que Vola? - that name comes from the Cuban slang for 'What's Up?' - will make their UK live debut at Hackney EartH on April 10 at a show alongside Oumou Sangaré to celebrate No Format's 15th birthday.
Click below for more info to book your ticket now!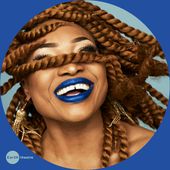 Nø Førmat 15th anniversary show - featuring Oumou Sangaré & Que Vola
2019 sees the 15th anniversary of the excellent Paris based record label Nø Førmat . The label is famed for releasing consistently high quality eclectic global music (including Chilly Gonzales ...
https://earthackney.co.uk/calendar/2019/4/10/noformat15thanniversary