politics
We Cannot Call Anywhere Our Home
We cannot call anywhere our home!!
Here is the plea of so many African Americans, who proudly consider Africa to be the land of their ancestry and ancestors.
As I was checking out the bold launch of The State of the Diaspora last week in Paris, which pegged itself to the official entity that is the 6th region of the African Union, I met two beautiful African American sisters who have repatriated to Ghana and encourage others to do so.
The 6th region has an important role in their view, as it is meant to be the official entity representing all the Historic Unique African Diasporas as a result of the Transatlantic Slave Trade such as Black people of African Descent in South America, North America and the Caribbean… which account for 170 million people according to the African Union (AU). These groups, despite their African descent are not granted African Citizenships, even though a proportion of them would happily repatriate to Africa should they have the opportunity and legal right to do so. Hence, the importance for these unique groups to be constituted into a State attached to the African Union to be accounted for and eventually granted citizenships. Whilst the 6th region has full legitimacy, the auto-proclaimed creation of a State of the Diaspora is regrettable in my view.
I believe that the alleged Prime Minister would have gained much more credibility as a Head of Project aiming to constitute a State represented by a Government democratically elected. Additionally, it must be said that this project of a State has only received the backing of 3 countries, so far, that are part of the African Union. It would need far more than a 5th of African States supporting the initiative to have a legitimate existence.
As a result, this meeting was vehemently boycotted by a number of Pan African groups. I do understand their stance although I deeply dislike the manner in which some of these groups came to the press conference to publicly humiliate those involved not considering that the Caribbean and South American dignitaries who were present had a different status. There are ways of expressing disagreement, even to condemn actions but, disrespecting flesh and blood will never take us very far as a people. In my view, it simply demonstrates very little respect for oneself and others.
Coming back to my two precious sistahs, both retirees in their seventies; they had flown over from Ghana, connected flights at Addis Ababa to arrive in Paris to see what they could learn from their brothers and sisters in Europe. Unfortunately, it wasn't to be so and after hate speeches broke out at the press conference, one of our precious Mamas fell ill and was urgently taken to hospital in an ambulance due to high blood pressure. I am so grateful that both my friend Mohamadou and myself were there at the time it happened and were able to support as it was out of the question that they should be left on their own, knowing that they couldn't speak French.
As for me, the value of attending this event was meeting with them and what I found out about their plea.
Auntie Earna is a beautiful sistah from Detroit who repatriated to Ghana when she retired from her teaching job. Auntie Earna's first encounter with the continent of her ancestors was at 8 years old when she met a first African national. At 11 years old, she was given her first National Geographic magazine by her dad which had he found on a bus. She read all about different places in Africa and knew then that's where she wanted to go. Her dad admonished her to have a good education as this would be her passport to go anywhere in the world. When she was 15, a secondary school teacher introduced her class to African History in which they were taught about the different African countries and their capitals. As a young adult, Earna started to meet a variety of African Nationals such as Ethiopians, Ghanaian and more and she started working 2 to 3 jobs so one day she could go to Africa. This she eventually did, going back and forth to 18 African countries taking students and teachers with her. Then in June 2000 after a key encounter, she bought a piece of land in Ghana, built her house in 2002 and retired there from teaching. However, it took almost 15 years for her to be granted citizenship. Auntie Earna would say "So many of us are interested in going back. Quite a few of us ended up going to Ghana". However, once they arrive in Ghana, many African Americans who currently amount to 7,000 people in Ghana alone, pensioners contributing to a minimum of 63 million dollars a year, often have a tourist visa and become illegal once the tourist visa has run out, as there is no swift procedure to recognise this Historical Unique diaspora as lawful Africans.
Mama Imakhus Okofu also known as "One Africa" decided to repatriate to Ghana in 1989 with her husband. They own a health resort which serves as a retreat. Mama Imakhus believes that the mission given to her by the ancestors is "to help as many people as possible to escape from the US."
To her, The United States remains a land of exploitation of the Black race, the only place in the world where Black citizens are an amendment to the constitution (3/5th of a man), who have eventually been bonified as full humans and granted citizenships. Up to today, she will explain that the Voters Rights Bill still determines every 25 years if Black people can continue voting. Black people, who are undeniably, the builders of America, the farming land, are the only ethnic group this applies to.
However, for these Africans born in America who have been called "negros, coloured, black, Afro-American, African-American", the reality is bleak when it comes to being recognised on the African continent. Many retirees arrive in Africa with the will and the desire to contribute to the development of the country only to be looked upon as outsiders.
As Ghana was publicly declaring "the year of return", both Earna and Imakhus attended the Homecoming Summit only to realise that this call to the diaspora was for Ghanaians leaving abroad. Yet, they are hopeful that the message is more than a touristic plot and this year, 250 African Americans who have lived in the country for over 25 years have applied for citizenship and are awaiting a conclusive outcome.
One Africa has also championed a petition in Ghana, click below for more information on the work of these two beautiful sistahs and mamas, as well as for more info on the 6th region of the AU.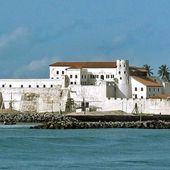 0 have signed. Let's get to 1,000! PETITION TO AMEND THE NAMES OF THE CAPE COAST AND ELMINA CASTLES *Note* Petition written and initiated by Seestah IMAHKÜS Njinga Okofu Ababio, CEO One Africa** The
https://www.change.org/p/museums-and-monuments-board-and-government-of-ghana-to-amend-the-name-of-cape-coast-and-elmina-castle-to-include-the-word-dungeon
Thank you for considering One Africa Health Resort as the place for your accommodations during your visit to Ghana. At One Africa Health Resort, we provide the very best in health and wellness ...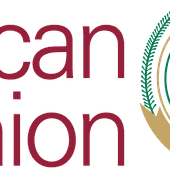 Acting Head of Division: Ms. Eiman Kheir The Diaspora Division is under the Directorate office of the Department. It takes directives and instructions from the Directorate office. The African ...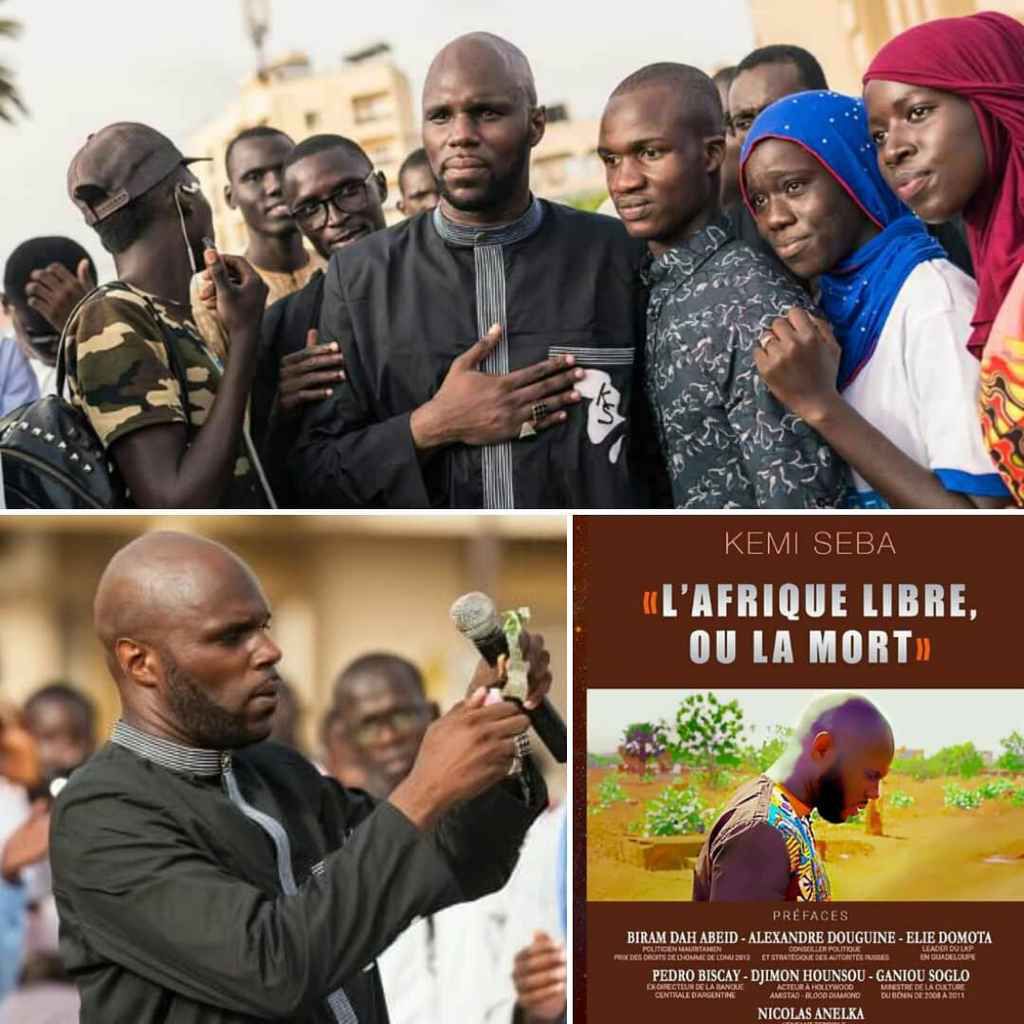 Saturday, June 30, 2018, Kemi Seba was holding his book signing, following the release of his new book "L'Afrique Libre ou la Mort - A Free Africa or death" at Moussa L'africain, a restaurant located in the heart of Paris, near les Halles. " During 3 hours, a constant parade of supporters came to buy their copy of the book, sometimes two or three, from a big brother and a world icon against the oppression of afro-descendants and campaigning for the sovereignty of Africa. In the greatest calm and respect, the session was punctuated by embraces and words of encouragement, in order to provide practical support to the activist and author Kemi Seba. In two hours, more than 500 books were sold.
Keep reading below for our review of Kemi Seba's book
The book
"L'Afrique Libre ou la Mort" awakens us to the resurgence of a pan-African movement in the 21st century embodied by Kemi Seba. This fight is part of the continuity of the mission of our ancestors who fought for the sovereignty of Africa in order to, as will tell the author, "regain our former nobility".
The resonance of the title to the slogan of Thomas Sankara, Pan-African resistance icon of the 1980s "La Patrie ou la Mort, nous vaincrons - the fatherland or death, we will overcome" and the choice of the cover of the book in front of the tomb of the latter in the cemetery of Dagnoen in Burkina Faso are full of symbolism and bearers of hope.
The Pan-African mission for the liberation and self-determination of our people is still to be written and its enemies since the pseudo-independances of Africa, especially in the francophone zone, have since sophisticated their systems of impoverishment of Africa and its people all over the world.
"A Free Africa or death", therefore, retraces the geopolitical struggle of Kemi Seba and his NGO "Urgences Panafricanistes" and their legitimacy and relevance in an era where neocolonialism has transferred to ultraliberal globalism. As a result, Kemi Seba has surrounded himself with many like-minded international figures who, like him, oppose predatory exogenous forces of the 21st century, including seven men that he carefully selected to preface his book, namely:
Biram Dah Abeid, the Mauritanian politician, anti-slavery leading figure in Mauritania and in the Arab world. Jailed several times, he received in 2013 the Human Rights Prize of the United Nations.
Alexandre Douguine, Russian geopolitician, philosopher, anti-imperialist, strategic advisor of the Duma (Russian Parliament) and the Military Academy in Moscow. He is considered the most influential Russian ideologue.
Elie Domota, Guadeloupean revolutionary, trade unionist, independence activist, spokesman for the LKP (Liyannaj Kont Pwofitasyon, meaning together against the Protifasion in French and general Secretary of the UGTG (General Union of the workers of Guadeloupe).
Pedro Biscay, Argentinian lawyer who specializes in economic crime. Peronist activist advocating the Tricontinental alliance, he was for many years the Director of the Central Bank of Argentina. He is the founder of the Centre for research and prevention of economic crime.
Djimon Hounsou, Hollywood Beninese actor, known for his roles, such as in Gladiator, Amistad, Blood Diamond. He is about to release a film about King Behanzin, and a documentary about Vodoun.
Ganiou Soglo, Minister of Culture in Benin from 2008 to 2011 and son of the former President of the Republic of Benin, Nicéphore Soglo. He is considered to be the pygmalion of Beninese cultural life.
Nicolas Anelka, non-conformist and icon in the French suburbs, international footballer and manager who played for PSG, Manchester City and Chelsea.
Continue to read the review of the book below and access the links to order your copy of the book online (your English copy will be available in the next coming months):
In this work, succeeding 3 essays on neocolonialism (Supra Négritude in 2013, Black Nihilism in 2014 and Obscure Epoque in 2016), Kemi Seba provides a framework and reading grid for young Africans and afro-descendants, as well as to future generations, in a plain language to allow them to decrypt the systemic oppression they face and to encourage them to active citizenship, true to his slogan "what African elites do not do for the people, the people will do it themselves".
Kemi Seba's experience on the ground as the president of the NGO Urgences Panafricanistes allowed him to theorize a struggle that is adapted to the realities of this century and which can serve as a guide to any Pan-African resistance movement. According to Kemi Seba, where the African intelligentsia has missed the boat in theorizing in the comfort of their office, formatted in the schools of colonists and failing to link the practice to the theory, " A free Africa or death is in no doubt, the most important book of their political journey and especially a reflective guide for the new generation of Pan-Africanists, far from the theorists who have never experienced the struggle they champion from their keyboards". "L'Afrique libre ou la mort" is published by New African Cultures Editions and for sale on Amazon, Price Minister and FIAT LUX EDITIONS.
See the links below to order your copy of the book and to follow Kemi Seba on social networks:
Kemi Seba, Cotonou. 469K likes. ☥PAGE OFFICIELLE DE KEMI SEBA, RÉSISTANT AFRICAIN AU 21EME SIECLE,PRÉSIDENT DE L'O.N.G URGENCES PANAFRICANISTES, ESSAYISTE, CHRONIQUEUR GEOPOLITIQUE TV/RADIO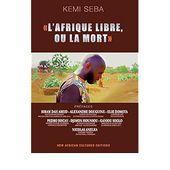 L'Histoire se souviendra que l'année 2017 fut celle d'un début de contestation sans précédent depuis la période des indépendances dans les pays d'Afrique de la zone Franc. Le motif de ces ...
https://www.amazon.fr/LAfrique-libre-mort-Kemi-Seba/dp/2356827102
L'Histoire se souviendra que l'année 2017 fut celle d'un début de contestation sans précédent depuis la période des indépendances dans les pays d'Afrique de la zone Franc. Le motif de ces ...
http://editionsfiatlux.com/catalogue/politique/l-afrique-libre-ou-la-mort
Fearless, a fighter … recurrent words used to describe Omoyele Sowore, the owner of founder of Sahara Reporters, by the hundreds of Nigerians based in the UK, that came to the University of East London, Water Lane, London on Saturday 12th May to see and hear the Presidential Aspirant for the Nigerian Presidential Election that will take place on 16th February 2019, incidentally on Omoyele Sowore's birthday. Representatives of the Nigerian Diaspora in the UK at the townhall meeting in London are thirsty for a total turnaround of Nigerian politics and see in him their best candidate and a just man.
Omoyele Sowore started his campaign just over 10 weeks ago and has already completed a 23 day tour of Nigeria, namely #takeitbacktour.
https://www.youtube.com/watch?v=XWhSpkwopKU
As he arrived in Lagos on 3rd April, he would also be welcomed at the airport by thousands of Nigerians who see him as the incontestable hope to take Nigeria into a new era. It is not surprising when the 2019 line up is, to name but a few, Muhammadu Buhari, incumbent president now aged 76 or Atiku Abubakar, 71 years old.
Nigeria has 40 million youths aspiring for change, opportunities and justice and Omoyele Sowore has a proven trackrecord as a human rights activist.
For more info, see http://www.informationng.com/2015/10/meet-omoyele-sowore-the-founder-of-sahara-reporters-photos
Dr. Gbenga Oduntan, reader in International Commercial Law, at the University of Kent, stated in his address at the Town Hall Meeting:
62 % of Nigerians live in absolute poverty, that is over 100 million
According to Transparency International, 96% of Nigerians mistrust the police and 46% its education system
Omoyele Sowore, in his speech, would refer to Nigeria as "The Federal Republic of all kinds of injustice"
His manifesto is ambitious and would require fresh blood and a change in culture, especially to tackle corruption at the highest level in office for which he proposed to remove immunity for all elected civil servants. Reforming the Civil Service will be key by incentivizing current civil servants close to retirement to leave and be replaced by younger ones accustomed to new technologies.
Switching to Nigeria being an oil and passive economy soon extinct is also paramount to him by reforming agriculture, developing renewable energies sources, especially solar energy. Education and Healthcare would also see the creation of 360,000 jobs, 200 000 posts created for the recruitment of teachers and 160 000 for healthcare practitioners which would absorb the current unemployment of graduates (300,000 are jobless). Raising the minimum wage of the average worker to increase their spending power and boost the local economy are also on the agenda as well as enforcing current legislation to tackle capital flights due to the abuse of expats quota being brought in to work in Nigeria.
Restructuration is on the table as long as the process is consultative and representative of what Nigerians want. In terms of gender equality, Omoyele Sowore is committed to a fair representation of both men and women in the political life of Nigeria and wants a 50/50 cabinet. He also dares to say that if only women are found competent while constituting the cabinet, he will have a 100% female cabinet ministers.
From a panafrican stance, I was happy to hear that Omoyele Sowore is in favor of the ECOWAS currency and economic integration.
When it comes to his political platform, Omoyele Sowore has promised that he will make no alliance with the current parties tarnished by alleged claims of corruption. He wants to totally breakaway from former politics and the current political culture forcing political aspirants to have a Godfather to enter politics.
This explains the GoFund Campaign he has launched to finance his campaign:
https://uk.gofundme.com/sowore2019
How can Omoyele Sowore win the 2019 election?
Living in the U.S himself, it is clear that Omoyele Sowore sees the Nigerian Diaspora has a powerful ally. In fact, his first act as a president, he wants it to be diaspora voting in their country of residence and no visas required to travel back to their homeland.
To counter attack "the cash for votes" mentality at grassroots level in Nigeria where voters would actually be bribed to vote for a candidate, Omoyole Sowore recognises the influence that the UK diaspora and others have back home as they send their remittance on a monthly basis to support their families. It is key that those on the ground register to vote and hold a PVC card (permanent Voter's Card). Click the link below for more info:
http://www.pulse.ng/news/politics/how-to-get-your-pvc-before-2019-general-elections-id7921835.html
The solution, as suggested too by Citizen AY, Ayo Ogundimu, one of the organiser for the TownHall meeting in London yesterday "Get your PVC!!!". Omoyole Sowore, ups it, he suggests that to their next remittance, be attached a request to see their family members PVC card.
There is no doubt that Omoyele Sowore has the support of the majority of the Nigerian diasporas who want a Nigeria where they can invest and retire. He now has 9 months to convince those back home that he is the candidate of the future, of a new dawn for Nigeria.