richard bona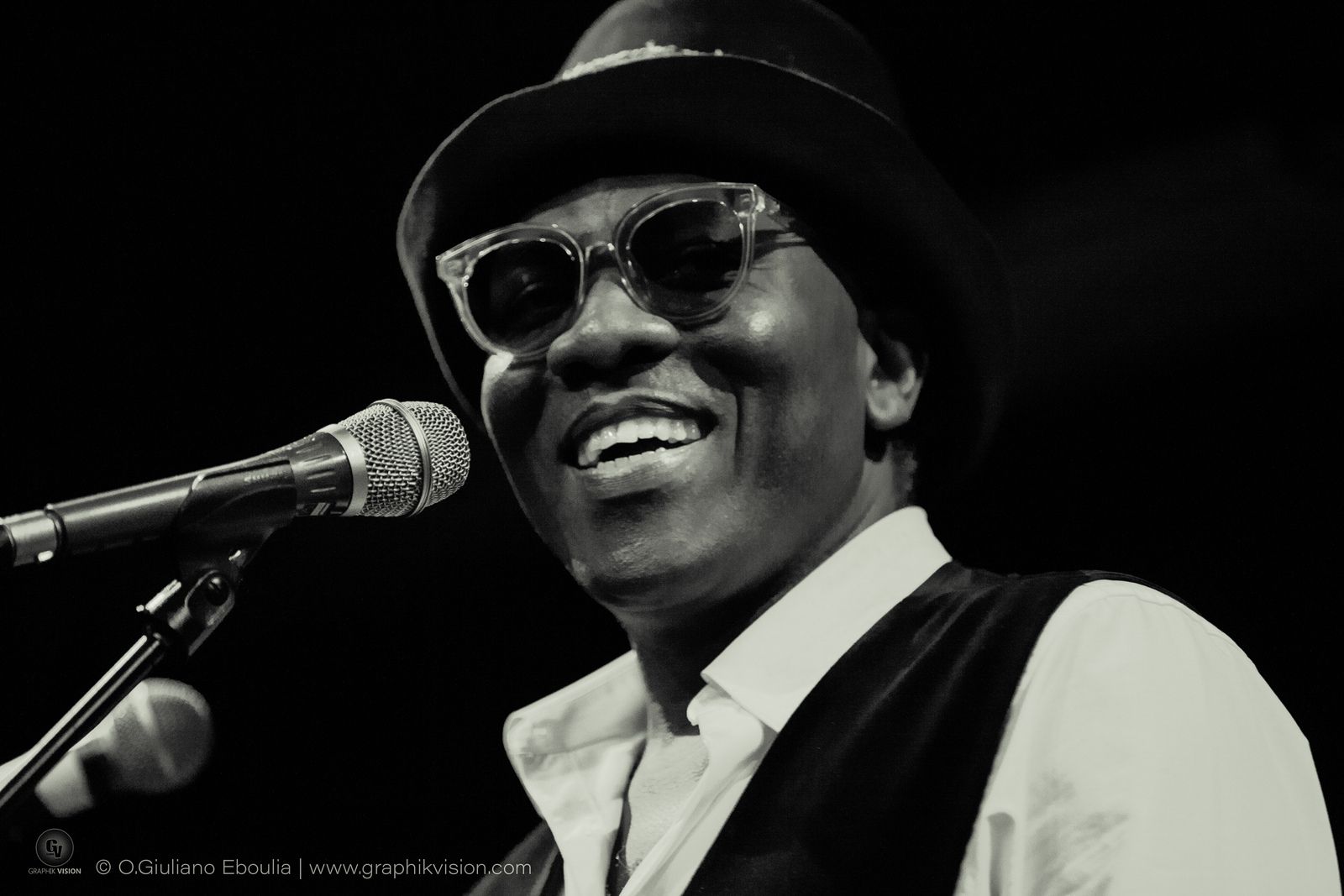 Dans cette édition de la rubrique 'Patrimoine Culturel', un coup de coeur pour Richard Bona, artiste et musicien accompli.
Bona Pinder Yayumaytalolo, alias Richard Bona, est né en 1967 de parents musiciens à Minta, au Cameroun. Il se fait d'abord connaître en tant que bassiste avant de mener une carrière de chanteur auteur-compositeur-interprète par laquelle il fait rayonner sa langue maternelle le douala et son héritage culturel.
Après avoir émigré en Allemagne à 22 ans, il emménage en France afin de suivre des études de musique. Il joue alors dans divers clubs de jazz aux côtés de Jacques Higelin, Didier Lockwood, Manu Dibango ou encore Salif keita.
N'ayant pas obtenu la possibilité de résider en France, il part à la découverte de New-York et choisi de s'y installer en 1995. Il y rencontre le claviériste de Weather Report Joe Zawinul et accèdent à la scène internationale en jouant avec des artistes mondialement réputés tels qu'Herbie Hancock, Chick Corea ou Harry Connick Jr.

Richard Bona sort son premier album solo, Scenes from my life, en 1999, accueillant entre autres en studio le saxophoniste Michael Brecker et le pianiste Jean-Michel Pilc. Les albums Reverence et Munia : suivront en 2001 et 2003, et en 2004 il est récompensé aux Victoires du Jazz. Un an plus tard, sort l'opus Tiki où il invite John Legend, Susheela Raman et le chanteur brésilien Djavan. Cet album se verra nommé aux Grammy Awards. L'album Bona Makes You Sweat et The Ten Shades of Blues sortent en 2008 et 2009 et en 2012, Richard Bona reçoit le Grand prix Jazz de la Sacem. Son album Bonafied est édité en mai 2013 par un label d Universal Music Group.

Depuis 2014, Richard Bona travaille avec Quincy Jones et produira d'autres albums dont Heritage en 2016 et Bondeko en 2017. Il apparaitra d'ailleurs dans le documentaire retraçant les 70 ans de carrière de Quincy Jones produit par Netflix en 2017. Richard Bona est également entrepreneur et notamment le propriétaire du club Bonafide à Manhattan et le Nubia en région parisienne.
Cliquez ci-dessous pour visionner son interview avec notre médiatrice culturelle Caro Sika au Jazz Café à Londres.