bereshammond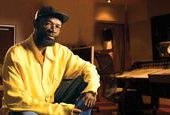 Tickets: Beres Hammond & Sanchez, London | Fri 24 Aug 2018 @ 7:00 pm | Ticketmaster UK
Tickets for Beres Hammond & Sanchez @ O2 Forum Kentish Town | Fri 24 Aug 2018 @ 7:00 pm | Browse ticket types & offers | View seating map
https://www.ticketmaster.co.uk/beres-hammond-sanchez-london-24-08-2018/event/1F0054C5E9A27C2B
On 24th May, we had the privilege to meet Noel McKoy at Nudawn in Hackney, London before the Happy Days Festival.
See below for full review:
I was totally honored to have a sneak peek at Noel McKoy's next Live performance at the Bank Holiday Weekend Soul Festival "Happy Days" in Sussex with a combination of legendary artists from the 70s, 80s and 90s such as Gloria Gaynor, Earth Wind and Fire, Cameo to name but a few....
Thursday 24th May 2018, we were at Nudawn, 206 Well Street in Hackney and Noel McKoy just vibed intimately with his band in front of friends and colleagues.
All I can say is "Happy Days Festival is going to be the place to be over the weekend" in 40 acres of land in Surrey with a legendary lineup!!!! The aim of the festival is nothing less than genuinely take you back to those Happy Days with good, good Music!!! And yes, we need it!
For Noel McKoy, it will also be a time to reminisce and honor artists and friends that passed early. For instance, Claudia Fontaine, the British backing vocalist who performed on Pink Floyd's Tour, who passed on the 13 March of this year; she was signed on the same label than Noel "Studio 16" at the age of 14 and a lifelong friend. Noel McKoy's set of 50mns, following Omar's set of 3 songs, will also be in memory of the late Lynden David Hall and Eddie Amoo from the Real thing, remembering their happy days together in and outside the industry!
However, 30 years on of his musical career, Noel Mc Koy's passion for his craft and music is untainted. He is going strong!! Noel McKoy has got it all!! Talent, technical ability, the life, the stories, the emotion and the right attitude. He treats his people and others right. He is a great musician and human being. I sat at Nudawn yesterday and was blown out by the quality of the acoustic and intimate experience with Noel McKoy's newly formed Live Band, in the midst of vocalists, musicians, creatives attending, for most, Noel's childhood friends. It is so evident in Noel McKoy's life : family and friends matter. It is no surprise that one of his first track that brought him to prominence i n 1989 "Family", with he collective of brothers Cornell, Robin and sister Junette, is still very much part of his repertoire today . Kevin, Nudawn's manager, remembered when they organised 30 years ago an event showcasing Young and Gifted Blacks. The 4 organisers succeeded in having Noel McKoy perform "Family" at the Brixton Academy. Little did they know that Noel was coming with 30 siblings and extended family members to perform.
And since amazing artists make their mark in this world, Noel McKoy is building a legacy to pass on. King jp who is a talented upcoming soul artist said it all yesterday "Noel McKoy is legendary...." meaning this generation of new artists will listen to Noel McKoy's tracks and remember what good music is all about. They will continue to watch him perform and direct his band and be inspired. You just learn from him.
And when it comes to legacy, Noel has already 4 albums in the pipeline of Reggae, Soul, Northern Soul and Dance which will be available for purchase online on his website and will be on Vinyl too. With his reggae label "Foundation records", Noel McKoy has an explosive 70 songs with 20 artists waiting to be launched at Regent Street Cinema on Saturday 11th August 2018. More info to come!!!
Noel Mc Koy's final words " keep your music alive - keep listening out for Noel Mc Koy's" and we surely will for decades to come....

One of the song Noel performed for #iamnot4sale campaign. See if you can see me at 2:06 in to the video