nottinghillcarnival
Mega parade du CarnavalDépart de Paris et Marseille pour le Carnaval de Londres et Batuke Festival 2018
C'est donc, bel et bien, reparti pour cette année, Chantal Loial, l'ambassadrice des danses créoles, chevallier de la légion d'honneur pour sa contribution à la promotion des danses créôles, retrouvera les organisateurs et participants du Festival Batuke au Rich Mix le dimanche 26 et lundi 26 août à Londres pour nombres d'ateliers.
Voir le reportage de France Télévisions ci-dessous sur le festival Batuke 2017:
Continuez à lire ci-dessous pour plus d'infos: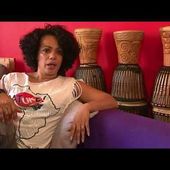 BATUKE! Festival in the news: Martinique 1re (France Télévisions)
In 2017, France Televisions visited BATUKE! Festival to investigate on the strong links between Afro Luso culture and the French West Indies. They focused on Chantal Loial's workshop, our guest of ...
Au programme : un weekend de stages de danse avec des artistes internationaux, show, soirée (dimanche) et Carnaval (lundi ) !
Ce voyage culturel et convivial autour des danses afro-lusophones et créoles suit une première collaboration avec la structure Vivement Londres à Marseille qui avait réunie plus d'une vingtaine de personnes de Marseille et Paris pour le festival Batuke 2017.
Voir photos ci-dessous
Continuez à lire pour plus d'infos et pour réserver vos places pour le carnaval
Vous aimeriez nous rejoindre.

Formule tout compris (arrivée samedi 25/08 et départ mardi 28/08) : aller-retour ; logement chambre 2 personnes à partager pour 3 nuits

Le Carnaval : BATUKE! 2018 se tiendra au Rich Mix, autour d'une journée intense d'ateliers, shows et soiree (dimanche) et une journée de défilé carnaval (lundi).
Vous pouvez aussi participer à la parade du Carnaval de Notting Hill Gate et du festival Batuke en option FULL PASS.
Comme d'habitude, on aura un temps de personnalisation de nos T-shirts et de maquillage avant de rejoindre le char, sound system et la parade.

Réservez vite à : communication@difekako.fr et rejoignez l'event FB pour Paris ou contactez-nous à promo@afroculture.co.uk pour plus d'infos et les tarifs en vigueur.
Pour plus d'infos sur BatukeFestival, voir le lien ci-dessous.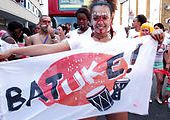 BATUKE! Afro-Luso Festival | Kizomba | London |
Kizomba UK Ltd. produces BATUKE! Festival in London, an Afro Luso immersion where participants can learn, improve or perfect dance forms such as Kizomba & Semba in London.